The Ultimate Danish Quiz
If you have just visited Denmarkfacts, then you probably know a few interesting bits of trivia. Below is a quiz to test your knowledge about Denmark, as well as some more interesting facts for you to learn.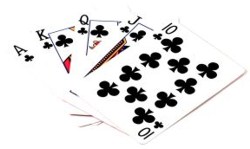 If all this talk of Denmark has given you an urge to visit the country; maybe you are you are online, looking up holiday resorts, you are brushing up on your Danish, or just relaxing and just looking for more information , then below is a small quiz with four challenging questions, ranging from topics including, film, cuisine and environment
What were the three big internationally important waves of Danish cinema?
The three largest cinematic influences were the Melodrama of the silent era, the sex scenes 60s and 70s and lastly the Dogme95 movement in the late 90s. Melodramatic films are the exaggerated play of emotions, behaviours, plot and character. Everything is blown out of proportion for dramatic effect and the audience relates to stereotypical characters. Typical plots used in this genre often include a failed romance, tragedy, illness or a crisis with emotions.
Can you name three children's tales, written by Danish author, Hans Christian Anderson?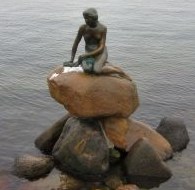 Christian Anderson was known for his works, The Steadfast Tin Soldier, The Snow Queen, The Little Mermaid, Thumbelina and The Ugly Duckling. The short story writer specialised in children's fairy-tales and short novels., which were influenced by the romantic era. His stories have proved popular worldwide and even adored by royalty. His work has been translated into more than 150 different languages, which has also inspired plays, animated films and motion pictures to be made.
What typical Danish dish is Sol over Gudhjem, and what does it translate to?
Sol over Gudhjem, translates to 'Sun over God's home'. The dish consists of smoked herring and chives, topped with a raw egg yolk. A Dyrlægens is another typical dish which means 'A vet's late night bite'. This is made up of liver pate, salt-meat, sliced onions and jellied soup. As a dessert, cheese is served alongside crackers, grapes and radish. To wash it all down, the Danish enjoy a lager, with a side of schnapps. However, one of the most popular Danish items is of course the Danish Pastry. They are sold all across the world and are known for their sweet pastry and crumbly texture.
In what year did Denmark enforce the environmental law?
Denmark was the first country in the world to implement the environmental law in 1973. In a nutshell, this law regulates the interaction of humanity to the environment, with the intention to reduce the effects of human activity such as pollution and managing resources efficiently.
Do You Know More Fun Facts About Denmark?
Do you have something interesting or funny? Share it!