Physical map of Denmark
Physical map of Denmark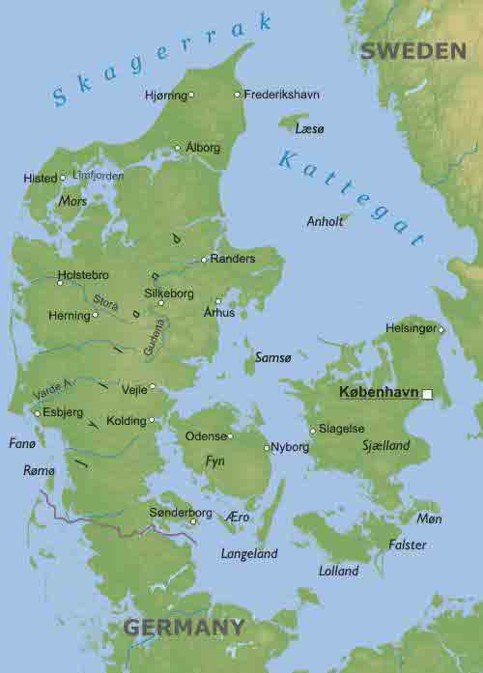 Map created by Free World Maps. Please visit FreeWorldMaps.net for more maps.
Denmark consists of Jutland peninsula and many small islands. World's largest island Greenland (Not on the map) also belong to Danish Kingdom.
Area of Denmark - 43 090 square km.
Water 1,7%
60% of cultivated land
5% of wild pasture land
10% of forests
Copenhagen is the capital of Denmark.
Aarhus is the second biggest city in Denmark.
Greenland is self-govern part of Denmark
Nearest countries - Germany, Sweeden, Norway.
Denmark consist of 443 islands.
Average height is not more than 30 meter over the sea level
The climatic conditions of Denmark are temperate.
Physical Map of Scandinavia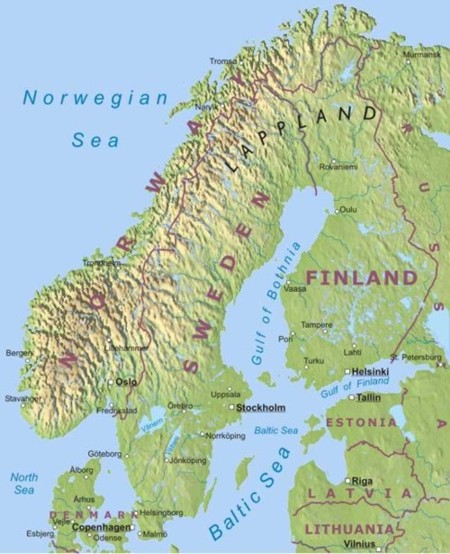 Physical map of Scandinavian countries. Denmark, Sweeden, Norway.
Visit FreeWorldMaps.net for more maps.