Modern Facts about Denmark
Let`s discover some modern facts about Denmark:

The highest wages in Europe - about 14 euros per hour - was noted in Denmark. What is remarkable - in the Nordic countries are not fighting for a high minimum wage. Instead, they are fighting for the reduction in the number of people who receive it.
Scandinavians are known for their ability to relax. The longest holiday in Finnland: 39 days. It is followed by Sweden and Denmark - 30-35 days, then Norway - 25 days.
Facts about Denmark - Enviroment

Organic foods and "environmentally friendly" way of life are very important to the Danes. In 2009, the global trade fair of environmental BioFach, Denmark was named the most environmentally friendly country of the year.
According to the statistics of the European Union, more than 25% of the energy consumed by the Scandinavians made ​​from renewable sources. For comparison, the other European countries, the figure is an average of only six percent.
Medicine in Denmark is free. Insurance is paid by the state. Each quarter has family doctor, to which one must go if sick. If you move further than five kilometers from the place of residence, you can change their family doctor.
Facts about Denmark - People

Danish men marry later than all Europeans - on average, at the age of 32 years.
Danish men - real Vikings. And not only externally. For Dane birth big event and new father practically takes care of him.
This also applies to household chores. Apartment cleaning, washing dishes, trips for groceries - all for the Danish men usual case.
Danish children surprisingly quiet and they almost never cry.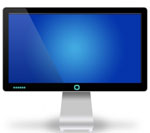 An integral part of the interior is a large flat screen TV. This is due to the fact that after six in the evening is practically nothing to do. All you can think of, except the TV, or very expensive, or harmful to health. Therefore, everyone watch TV. After the evening jogging course :-).
Facts about Denmark - Nature

Copenhagen is surrounded by water. After the reconstruction of water channels in the harbor of Copenhagen's water is so clean that you can swim in it. In the city center you will find Havnebadet - saltwater pool for up to 600 people, as well as beach Amager, located only 10 minutes from the city center.
The study of water pricing, the OECD in 2010, showed that the fresh water in Denmark unequivocally the most expensive among the Western countries - 6,7 USD per cubic meter. The reason for this high cost is that Danes pay not only the supply of water, but also - for wastewater treatment.

Facts about Denmark - Transport

The most common transport - a bicycle. This is not primarily a love of nature or exercise - it has developed historically. After the Second World War was the lack of fuel and the Danes had to somehow come out of the situation. Residents of the capital daily journey 660,000 km by subway and almost twice more by bike.
No one wears bike helmets, however collision cyclists - something quite ordinary.

Racing on bicycles

is one of the most popular sports. Famous cyclists for them like a rock stars, which they can discuss for hours.
Clothing style for women - free shapeless sweaters, tights, soft and comfortable slippers without heels. This style of movement is caused by the constant cycling.
For most Danes car - inaccessible luxury, the tax on private car is one of the highest in Europe and is more than the cost of the car. It is possible to reduce the tax, by converting it into a van - removing the second row of seats, thereby increasing the luggage compartment. Body strengthened by special rods, like a roll cage in rally cars.
Buses are able to bend over to the right, to facilitate boarding for persons with disabilities and parents who bring children in strollers. In transport, there is free WI-FI, but in order to access it, you need to provide your CPR - a unique ID that completely destroys your anonymity.

The world`s first pedestrian zone located in the heart of Copenhagen. Strøget is one of the longest (1,8 km) shopping streets in Europe, where are located stylish and trendy boutiques of the best designers.
In Denmar you won`t find any buildings higher than six flours. Property in Denmark is very expensive and not the best quality. Budget apartments (the ones that are not more than 100 000), as a rule - one-room apartment with sharing bathroom and kitchen can even be part of the hallway.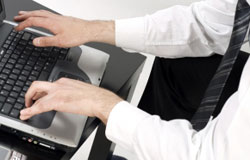 Facts about Denmark - Business and Employment

Denmark is a leading country in terms of the level of employment.
Most Danes are working eight-to-four hours. To fire person, the employer must notify him in advance for two months about this.
According to the annual review of "Doing Business", the International Finance Corporation (IFC), which assesses the economic conditions for business development in the ten key indicators. In 2008, the leader of the European countries was Denmark.
Danes are very enterprising. But enterprising Danes are afraid and do not like Americans, probably because those are much more efficient in matters of business.

Employers supposed to feed their workers. Breakfast from seven to eight in the morning, lunch from noon until one o'clock, dinner at six o'clock. On it every employee allocates about 50 euros a month, the employer pays the rest. Typically, each more or less large company has its dining room and chefs in the state.
Most shops close in the gap between the five and six, so if you want to buy something, you have to hurry. This mode of operation is dictated by the high taxes.
Almost everywhere you can buy flowers in pots and candles.
Facts about Denmark - Food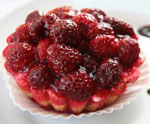 Danish pastries are so good that formed around it kind of subculture. You can buy freshly baked sweets, even in the simple convenience stores, which run from early morning to late at night. Almost every Dane will tell you about their favorite muffins, cakes.

Despite the desire for sweets, in Denmark's hard to find people suffering from obesity. This is probably due to the cult of a healthy lifestyle.
Facts about Denmark - Different

In different countries, the @ symbol is both read and translated in different ways. More often than others animals featured monkey. In Denmark and Norway - snabel-a - "A mug." In Sweden - "trunk, the elephant."
In 1989 Denmark become the very first European country to legalize same-sex marriages and offer for gay partnership the same rights as for heterosexual couples.
For a long time, negotiations between the Scandinavian countries were by Swedish, Norwegian or Danish languages, but in recent years the Scandinavian languages ​​have become replaced by English language at the request of the representatives of Finland and Iceland.

In Denmark, people do not throw plastic bottles in the trash cans. Collect and to carry plastic bottles to the store profitable and not shameful. Here's how it works. Buying a bottle of Coke in a plastic bottle, even for 20 krown, a person at the cash register must pay a little more, about 22 crowns. These two crowns, the so-called «PANT» deposit, which can be used by passing the bottle back to special mashines. They tend to be found in all supermarkets and issue a check for the amount handed bottles, which can be redeemed in the same supermarket as part payment of purchases. This system works very effectively!

Go back to Homepage from Modern Facts about Denmark page.

Do you know more modern facts about Denmark?
Do you have a great story? Share it!
What Other Visitors Have Said
Click below to see contributions from other visitors to this page...


Krammermarked
In Denmark you can make a good deal if you go the "krammermarked" a lot of nice stuff for a low price - unless you get "bolletirøven" by the salesmen. …
Intersting facts about Flag of Denmark
The oldest existing flag of the Earth is a Danish Dannebrog. Legend attributes its emergence from the Danes to the beginning of the XIII century. It is …