List of islands of denmark
Below is a list of 100 largest islands of Denmark including Greenland and the Faroe Islands.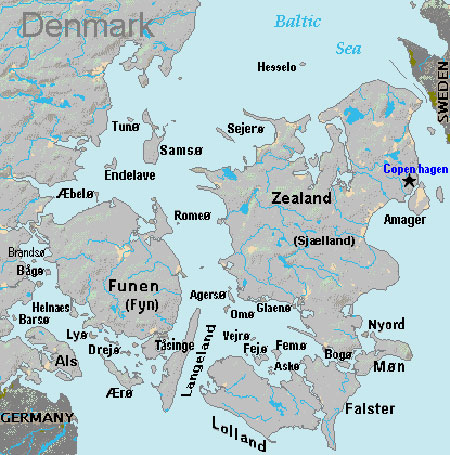 There are various lists of the Danish island, depending on how the word "island" is defined. According to official Danish definition, an "island" needs to be sorrounded by at least on-half metre deep. Also it must be surrounded by free-flowing natural water (not artificial canal created by humans).
The largest island of Denmark, excluding Greenland and the island are:

Fyn
Zealand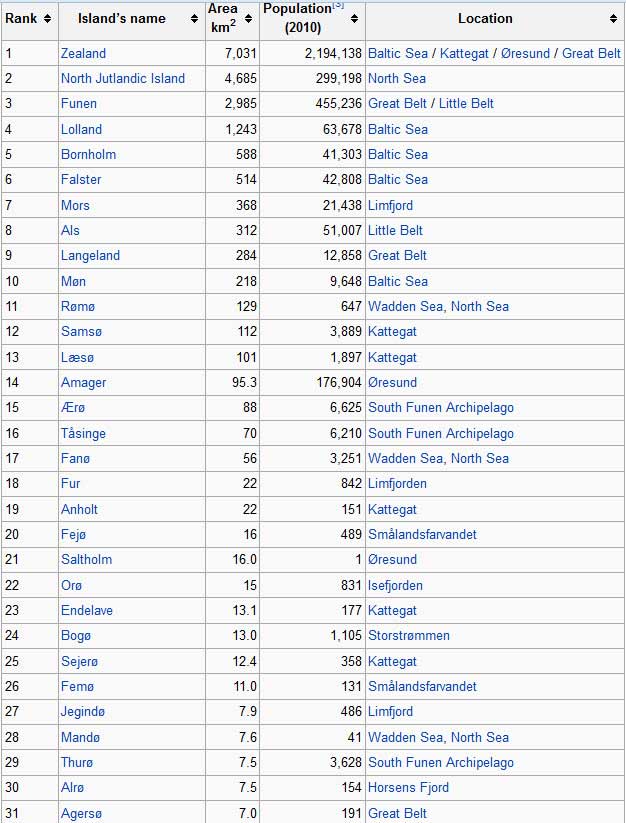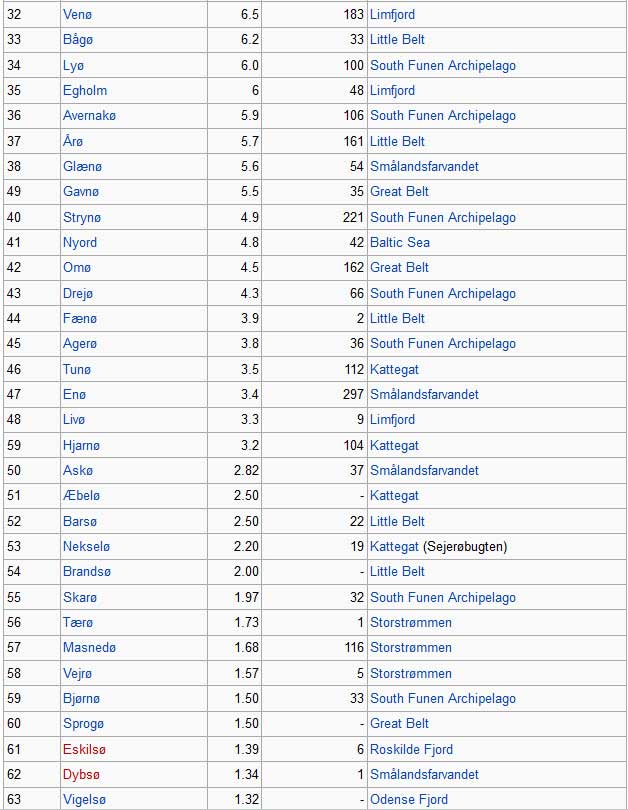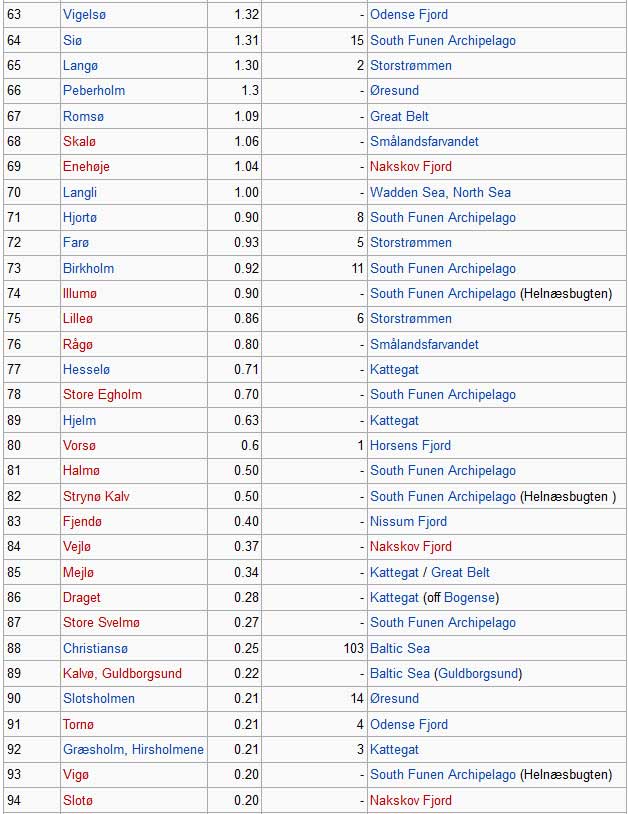 The complete list of islands of Denmark includes 443 islands, of which only 76 are inhabited.
Some beautiful Danish Islands
Lolland - Island, which located to the south of Zealand, attracts tourists the possibility of active rest. You can play golf, go fishing or ride a bike on the picturesque surroundings as an amateur or a specially constructed cycling route as an athlete.
Also here you can practice water sports and outdoor activities. Lolland island indented bays and limestone cliffs framing gives it a special charm.

Falster - Island provides an opportunity for a relaxing quiet stay in seclusion with nature. Although it is located almost in the center of Europe. A few minutes drive from civilization quiet place, this is truly wonderful.

Mens Clint - Island fascinates tourists with its limestone cliffs that rise above the sea to a height of one hundred twenty-eight meters. This place is one of the most beautiful in the Danish kingdom.

Fyn Island - is a paradise for fishermen. The most exciting fishing is there, only it is necessary to obtain a permit. Also on the island is a museum "Fyundinskaya village" with exhibits of peasant architecture.
Fejo - The locals are friendly, nice and sympathetic people. Is a long tradition of welcoming all in its path, even strangers.